Parenting in today's modern world can be overwhelming, the increased demands on one's time and energy, leave little room for making homemade, nutritious meals.
Healthy children make happy children
Rooted Natural is the brainchild of Kirby van Rooyen and Nadia Jansen van Rensburg – two South African women with a passion for food, nutrition and establishing a healthy relationship with food from a young age. Through their knowledge and expertise as a professional chef and registered dietitian, they recognised the need for locally-produced, deliciously-crafted, organic baby and toddler food.
Food that is affordable, convenient and includes a wider variety of tastes and textures whilst be earth-kind.
The team at Rooted Natural
Kirby, a professional chef in the fine dining world and private chef for notable personalities globally. Through her many years of experience, Kirby has become conscious about the planet, sustainability, and how food choices can make the world a better place. Her love of children and a large family background has made Kirby passionate about creating tasty, healthy meals for all ages – especially kids. " I wish I had access to a variety of flavours from a young age." says Kirby. "Early childhood is a critical time for establishing food preferences and dietary habits."
Nadia has ten years of experience as a clinical dietitian under her belt that includes being a Chief Dietitian at Groote Schuur Hospital, a Masters in Human Nutrition and a special interest in paediatric nutrition. She is incredibly passionate about promoting a healthy relationship with food from a young age and taking care of the environment by making more conscious daily food choices. Nadia says that her biggest achievement by far has been bringing two healthy and busy children into the world and the joy (as well as challenges) of motherhood. With hopes that Rooted Natural can be a solid foundation for balanced and healthy food experiences for children, whilst bringing peace of mind to parents!
We promote the growth of infants and young children by establishing a healthy complementary food intake through providing ready-to-eat, home-cooked and naturally-sourced meals for every stage of their development.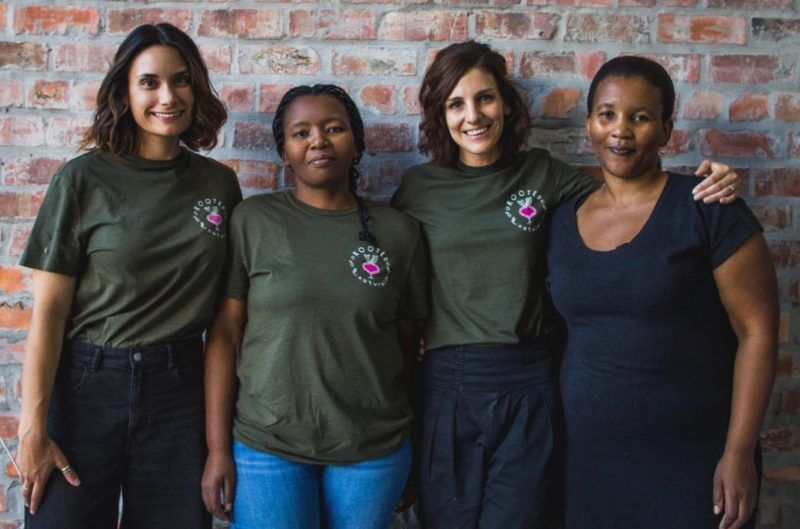 Building the trust of a parent is important to the team at Rooted Natural, that they proudly source produce from local farmers and suppliers. Maintaining a strong connection that highlights the importance of nature and nourishment.
"We want to support you and your little one on the exciting journey through the weaning stages to the toddler years." says Nadia
Why we love it?
Every meal is carefully developed and put together by Kirby and Nadia, a professional chef and registered dietitian.
No salt

No sugar

No preservatives or additives
Try their pesto chickpea and broccoli pasta made with Happy Earth People Chickpea Pasta. After all, less time in the kitchen means more playtime with mum and dad 😉 They also have a selection of meals your little one will love!