While walking the streets of Cape Town recently, I discovered South Africa's very first plastic-free grocery store: Nude Foods. It has an old-school ambience with a simple, modern twist.
Founder Paul Rubin has created an environmentally friendly shopping experience for those who care about their food and how it's packaged. Launched in December 2017 the store helps care for our environment and the health of others, offering a variety of organic and earth-friendly foods – all of which are GMO free.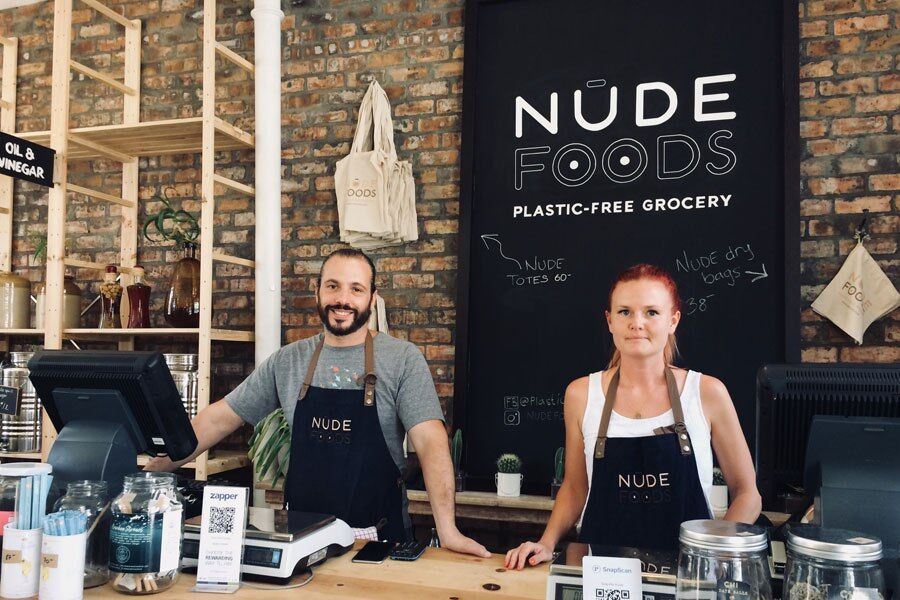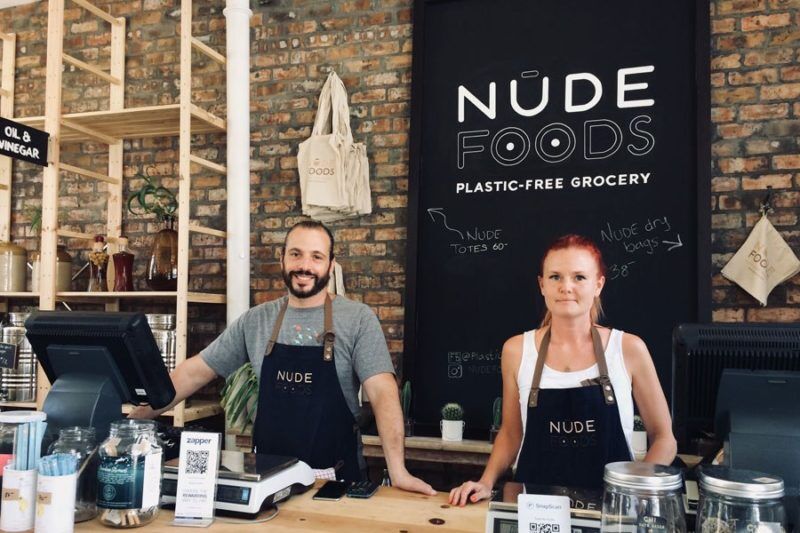 Stepping into the store was rejuvenating, I had a look around and asked Paul a few questions:
What was the motivation behind creating this plastic-free store?
The ethos of my store is to eliminate single-use plastic and unnecessary packaging. We encourage our customers to bring their own containers where we weigh them in a jar at a pre-weigh station. Customers can fill the jar with their purchase and we then deduct the weight of the container from the amount owing. If you don't have your own container, we sell glass jars and bottles, pure cotton, reusable dry goods bags, mesh bags for fresh produce and free brown paper bags.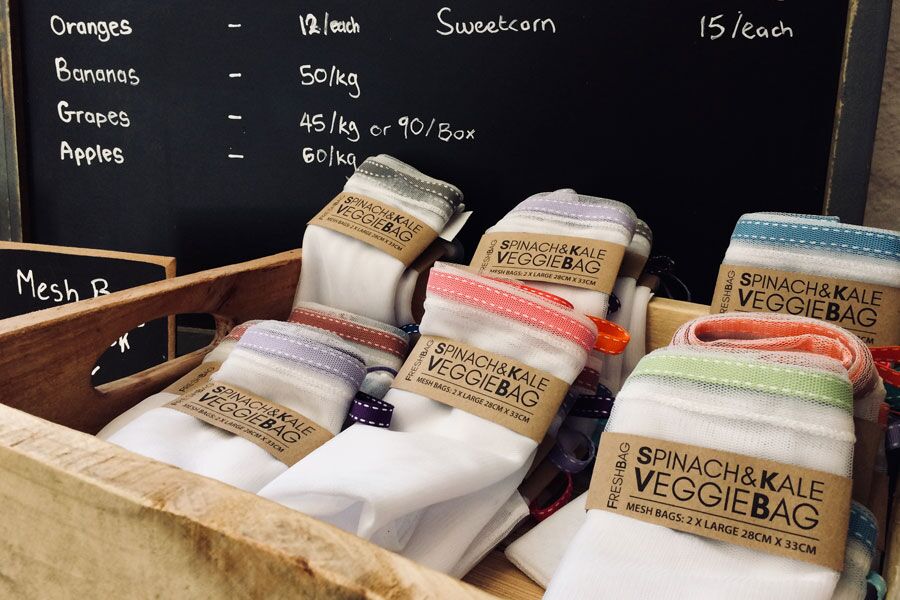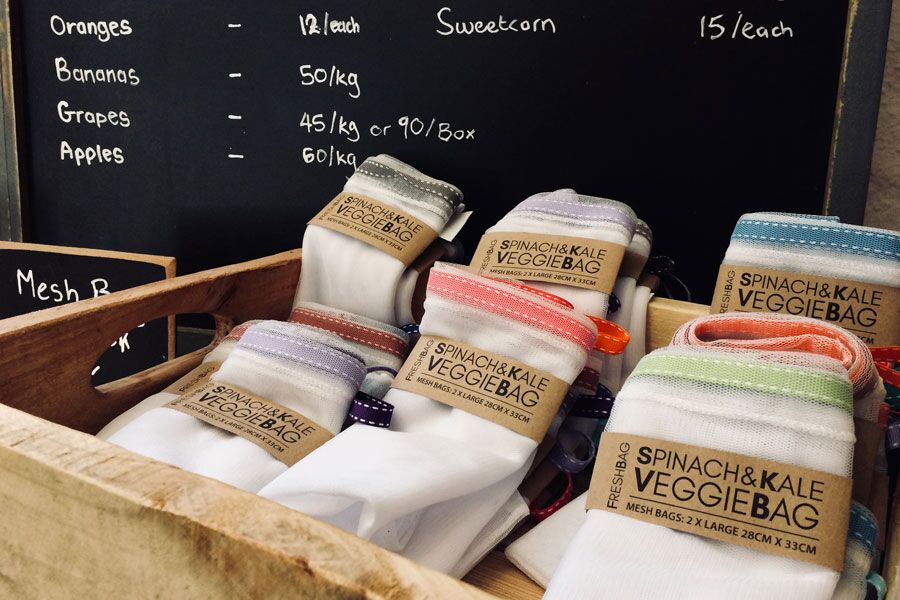 How do you intend growing Nude Foods?
We like to engage with our customers, educating them on the reason behind our mission and purpose. We also ask for feedback because we want to establish the types of products people want (and don't want) so we can fine-tune our food to cater to residents in the area. We want to appeal to people with an environmental conscience and hope this becomes a growing movement.
In addition to being plastic free we support quality food brands, which have eliminated preservatives and fillers. We get our fresh produce from a local farm called Naturally Organic, an EU certified 100% organic farm in Phillipi, an agricultural area near Cape Town. We try and source everything locally, and by doing so, we support local business.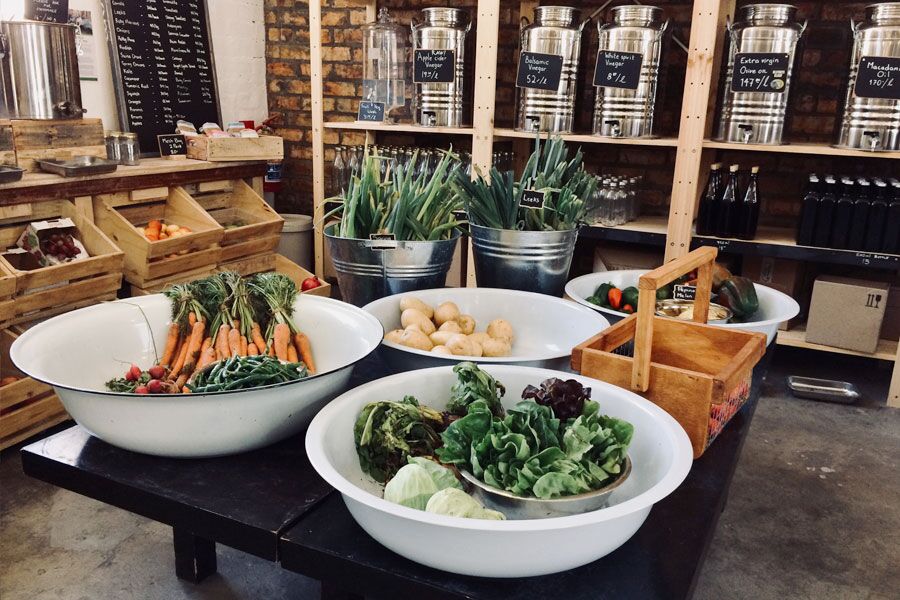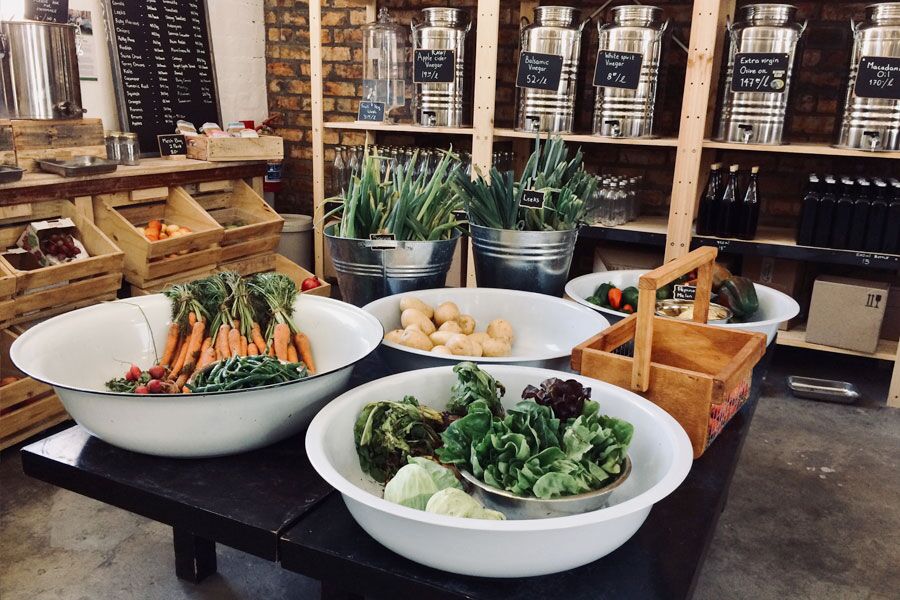 Are you looking to create partnerships with existing businesses?
Not yet, but we are open to collaborating with small local businesses. We recently collaborated with a nearby coffee store called Kamili. They created a pop-up coffee stand in our store that offered customers free coffee. Although we have no formal partnerships, we seek suppliers that work with the same ethos, and are happy to help support other startups and entrepreneurs.
How will you scale your idea?
We plan on opening another store within a few months in Cape Town. It will be a smaller version of our first store, which will offer only our most popular goods. My longterm plan is to open a few more stores, maybe six, around the Western Cape province, but we first want to learn to walk before we can run.
What feedback have you received from regular customers?
Many of our customers love shopping this way as they feel more connected to their food. It allows them to be precise in how much they need to buy, as opposed to buying pre-packaged goods that might sit on shelves for weeks, spoil, and go uneaten.
After visiting this innovative store I came to the realization that a plastic-free grocery store can play an important role in showing how to take action around environmental issues. It tackles three important goals of the 17 Sustainable Development Goals, laid out by the United Nations: Goal no.3: Good Health & Well-being, Goal no.12: Responsible Consumption & Production and Goal no.13: Climate Action. Consumers have a choice in where they choose to spend their money, and shopping at stores that promote a healthier, cleaner planet can help achieve these goals.
Visit Nude Foods at 5 Constitution Street, Zonnebloem, Cape Town and you will receive a FREE bamboo straw when you buy 500 grams of package free, environmentally kind and absolutely delicious legume pasta by weight. Take some containers along, as you are bound to find some of Cape Town's finest eco-entrepreneaurs with their products on offer.